Reshaping Rural Health with Innovative Design and Technology at Patterson Health Center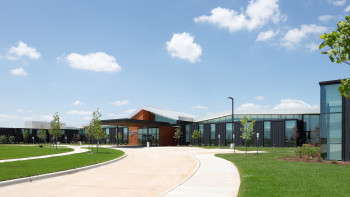 Key takeaways
Rural hospitals are closing at an alarming rate: over 100 closures since 2010, including 20 closures in the past year.
The Patterson Health Center, which has been significantly funded by the late Cerner co-founder Neal Patterson, offers a new model of rural health with an emphasis on modern infrastructure and high-quality care that's proactive and patient-centered.
Technology and innovation are key to solving the complex challenges of rural health care.
Rural hospitals serve approximately one-fifth of U.S. residents – about the same population as the United Kingdom. But rather than finding strength in numbers, rural health care facilities are geographically isolated and serve residents who tend to be older, sicker and less likely to have health insurance. To make matters worse, these areas have a significant shortage of primary care physicians and specialists.
---