Pesto Corn Salad w/Shrimp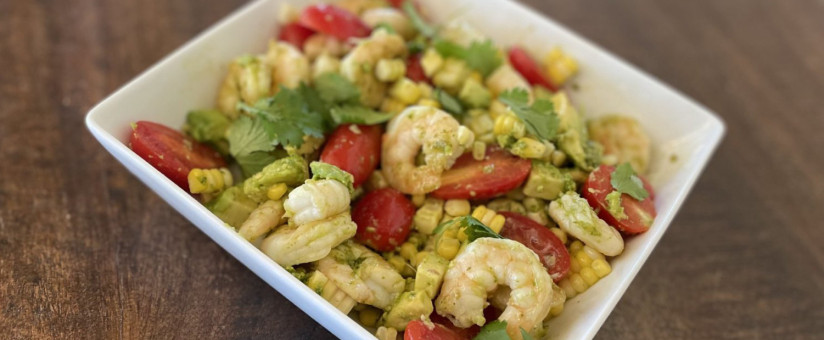 Ingredients
2 medium ears sweet corn, husked
Pesto
1/8 tsp. salt
cherry tomatoes, halved
1/16 tsp. pepper
1 ripe avocado, peeled and chopped
1/2 lb uncooked shrimp, peeled and deveined

Directions
In a pot of boiling water, cook corn until tender. Drain, cool slightly. Cut corn off cob and place in a bowl.
Stir in tomatoes, peppers, pepper and salt. Add avocado and about 2 Tbsp. Pesto. Toss gently to combine.
Thread shrimp onto skewers and brush with Pesto. Grill over medium heat until shrimp turns pink - about 2-4 minutes per side. Remove shrimp from skewers and add to corn mixture.

Recipe adapted from https://www.tasteofhome.com/recipes/pesto-corn-salad-with-shrimp/.
---