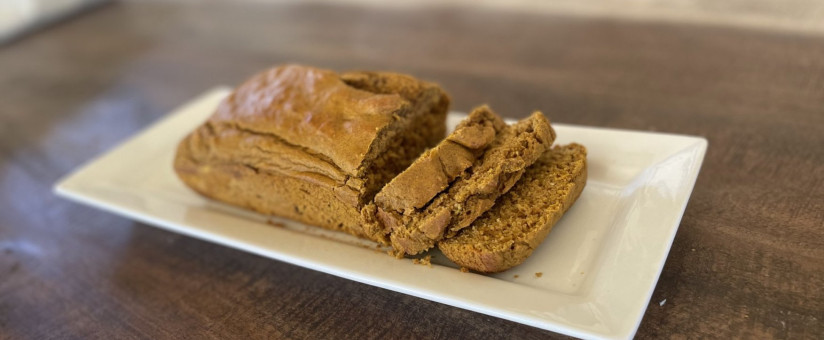 Ingredients
1 1/2 c. whole wheat pastry flour
2 tsp. cinnamon
1/2 tsp nutmeg
1/2 tsp. allspice
2 tsp. baking powder
1/2 tsp. baking soda
1/2 tsp. salt
1 c. canned pumpkin puree
1/2 c. almond milk or regular milk
1/2 c. Truvia
1/4 c. extra-virgin olive oil
2 eggs
1 tsp. vanilla
Instructions
Preheat oven to 350 and spray a 8x4-inch loaf pan with cooking spray
In a medium bowl, combine the dry ingredients - flour, cinnamon, nutmeg, allspice, baking powder, baking soda and salt.
In a large bowl, whisk together the pumpkin puree, eggs, sugar, milk, olive oil and vanilla until smooth.
Pour the dry ingredients into the bowl of wet ingredients and stir until combined. Spoon the batter into the loaf pan and bake for 45-50 minutes until the toothpick comes out clean.
---