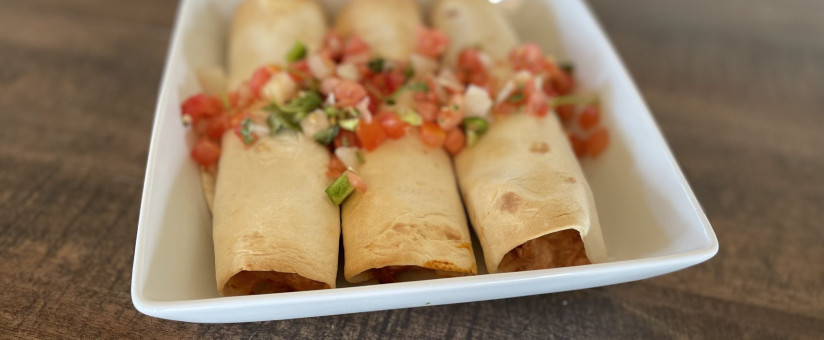 Ingredients
Soft Taco Flour Tortillas (Carb Balance recommended)
2 c. Rotisserie Chicken, cooked
1/2 c. Salsa
1 c. Sour Cream (or Yogurt)
3/4 c. Shredded Cheese
Pica de Gallo for garnish
Directions
Shred rotisserie chicken and combine with salsa and sour cream (or yogurt.)
Add a portion of the mixture to tortilla. Sprinkle with shredded cheese.
Roll tortilla tightly and spray end with cooking spray to hold. Repeat until the chicken mixture is gone.
Cook in air fryer at 375 degrees for 5-7 minutes, checking halfway. Taquitos will be done when they are golden brown.
Top with pico de gallo or your favorite topping and serve.
Recipe adapted from Mission Foods.
---