Baked Apples with Oatmeal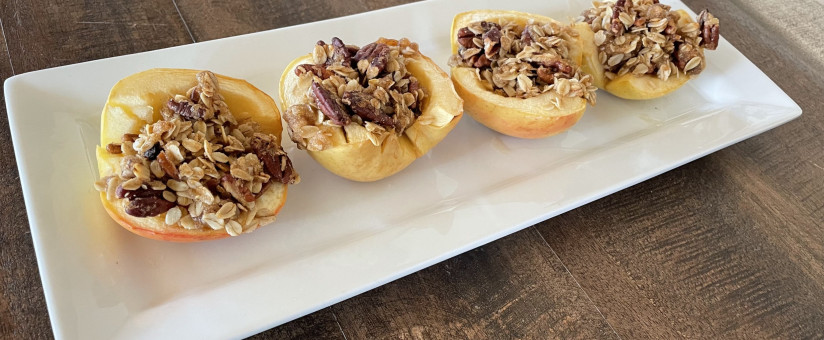 Ingredients:
4 apples
1/2 c. pecans, chopped
1/2 c. old fashioned rolled oats
1/2 c. brown sugar
1/4 c. butter, melted
1 tsp. cinnamon
1/2 tsp. salt
3/4 c. water
2 tsp. corn starch
1 tsp. lemon juice

Directions:
Preheat oven to 350 degrees F.
Cut apples in half and core them. Place apples in 9x13 baking dish.
In a bowl, combine pecans, oats, sugar, butter, cinnamon and salt and stir until fully combined.
Spoon mixture onto apples.
In a small bowl, mix water, corn starch and lemon juice until corn starch is full dissolved. Pour it over the apples.
Place apples in oven and bake for 20-25 minutes, until they're tender and sauce has thickened.
Can be stored in a refrigerator for up to 3 days.

Recipe adapted from This Healthy Table.
 
---