Dr. Nader S. Eldika, MD - Pulmonary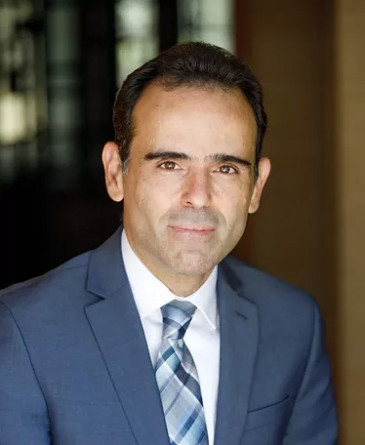 Available the 3rd Tuesday of the month
Nader Eldika, MD is board certified in internal medicine, sleep medicine, and pulmonary medicine.
Dr. Eldika was born in Lebanon and attended medical school at the Saint-Joseph University School of Medicine in Beirut, Lebanon, where he graduated in 2000. In 2004, he completed his residency in internal medicine at East Tennessee State University in Johnson City, Tennessee, where he was awarded the Harrison's Scholar Award. He completed his fellowship in pulmonary, critical care and sleep medicine at State Univeristy of New York at Buffalo. In 2007, Dr. Eldika completed his fellowship in pulmonary critical care medicine at the State University of New York at Buffalo.
Dr. Eldika is an active member of numerous associations such as the American Thoracic Society, the American College of Chest Physicians and the American Academy of Sleep Medicine.
He is fluent in English, Arabic and French. In his free time, he enjoys a competitive game of tennis, as well as playing and watching soccer.
---